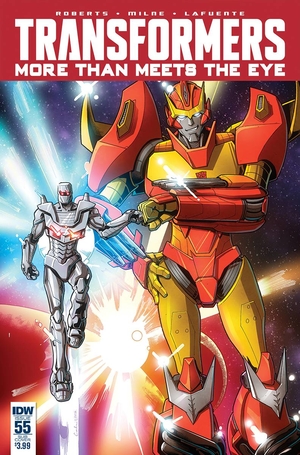 IGN
caught up with writers
John Francis Daley
and
Jonathan Goldstein
who talked about the Paramount/Hasbro's writers room.
If you don't remember,
back in 2016
it was announced that Paramount Pictures and Hasbro, Inc. had assembled a group of top writers tasked with the responsibility of developing Hasbroís cross-property interconnected onscreen universe featuring the brands G.I. Joe, Micronauts, Visionaries, M.A.S.K. (Mobile Armored Strike Kommand) and ROM.
According to Daley and Goldstien who were two of the writers involved in the project, M.A.S.K. and ROM are not likely going to happen now.
"Those are probably not likely to see the light of day, unless theyíre moving on separate from us," said Goldstein. "Itís a funny thing. We spent three weeks in a room with a lot of talented writers. We broke 11 or so movies and, I donít know. It just kind of went into the vortex. Thereís been some leadership changes at Paramount, so itís hard to say. Nobodyís contacted us about those."
Without a movie backing these lines, there is next to no chance Hasbro will movie forward with new toys for them. We talked to Hasbro's Derryl Depriest back in July during SDCC about this where he indicated as much.
The IGN article makes no mention of
G.I.Joe
, however back in
December
it was being reported that Paramount would be releasing a new Joe movie on March 27, 2020, followed by Micronauts on Oct. 16, 2020 and Dungeons & Dragons on July 23, 2021. So for now we will assume those are still on track to be released.