It's that time again - Hasbro has asked our sister site, TFormers.com, to help them choose this year's inductees to the Transformers Hall of Fame. But before we can come together to vote for the finalists that will be revealed during San Diego Comic Con, we have to choose nominees. This year, TFormers is offering you up to three chances to nominate your favorites.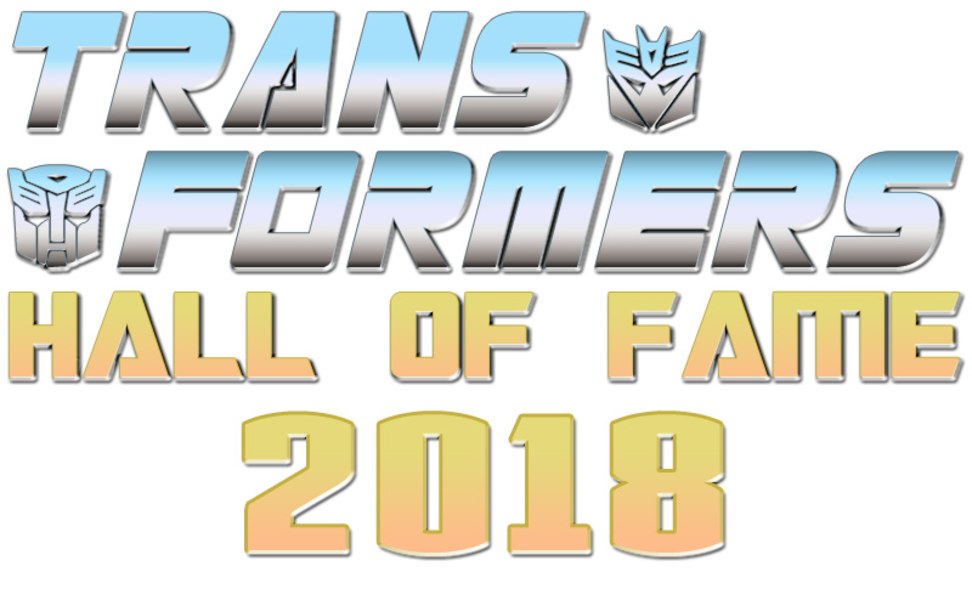 First of all, you can join our community forums and sound off in our Hall of Fame 2018 nomination thread. Beyond that, you can go to our Twitter timeline and reply to our Hall of Fame tweets with your picks for each category. And then, Facebook users can reply to our Hall of Fame Facebook posts for a third opportunity to cast a nomination. But hurry - the nomination period will end on June 20th, after which we'll begin voting for the finalists. Keep reading for links and more details about this year's categories.
For the 2018 Hall of Fame, Hasbro is seeking fan input for two categories: Favorite Transformers Character (fictional robot character), and 2018 Transformers Hasbro Toy of The Year. As usual, Favorite Transformers Character excludes any character that has been previously inducted to the Hall of Fame - we'll have that list a little farther down.
Hasbro Toy of The Year is specifically for Hasbro Transformers toys released in 2018 - though all of Power of The Primes should count, as it's considered 2018 product despite shipping out as early as November of 2017 in the US. Toys that have been officially announced but not released yet are also allowed for nomination. TakaraTomy-only releases (such as Legends series, most Masterpieces, etc.) and third party items
are not eligible for selection
.
Nominations will be open between Wednesday, June 13th, and Wednesday June 20th. At that point we'll go through all the responses across the platforms and determine the popular winners. From there we'll start the polling process to find the top 3 results in each category. Polling will run from Thursday, June 21, until Thursday June 28th, at which point we'll send our results on to Hasbro who will conduct the final round of voting a little later. The winners will be announced during Hasbro's Transformers brand panel at San Diego Comic Con on July 19th.
We're looking forward to hearing from you and seeing who you'll choose to nominate for inclusion in this year's Hall of Fame!
Previous Hall of Fame Inductees for Favorite Transformers Character
· Megatron (Class of 2010)
· Dinobot (Class of 2010)
· Bumblebee (Class of 2010)
· Optimus Prime (Class of 2010)
· Starscream (Class of 2010)
· Ironhide (Class of 2011)
· Ratchet (Class of 2011)
· Waspinator (Class of 2011)
· Soundwave (Class of 2011)
· Shockwave (Class of 2012)
· Jazz (Class of 2012)
· Grimlock (Class of 2012)
· Wheeljack (Class of 2012)
· Ultra Magnus (Class of 2013)
· Megatron - Beast Wars (Class of 2013)
· Rodimus (Class of 2014)
· Arcee (Class of 2014)
· Predaking (Class of 2015)
· Prowl (Class of 2015)
· Optimus Primal (Class of 2016)
· Cosmos (Class of 2016)
· Galvatron (Class of 2017)
· Barricade - Movie (Class of 2017)
And as you'll recall, Titan Class Trypticon was the Toy of The Year winner for 2017. OK? Ready, set, go and Nominate YOUR via your favorite social network:
FORUMS
+
Favorite Transformers Character (fictional robot)
+
Hasbro Transformers Toy of The Year
FACEBOOK
+
Favorite Transformers Character (fictional robot)
+
Hasbro Transformers Toy of The Year
TWITTER
+
Favorite Transformers Character (fictional robot)
+
Hasbro Transformers Toy of The Year