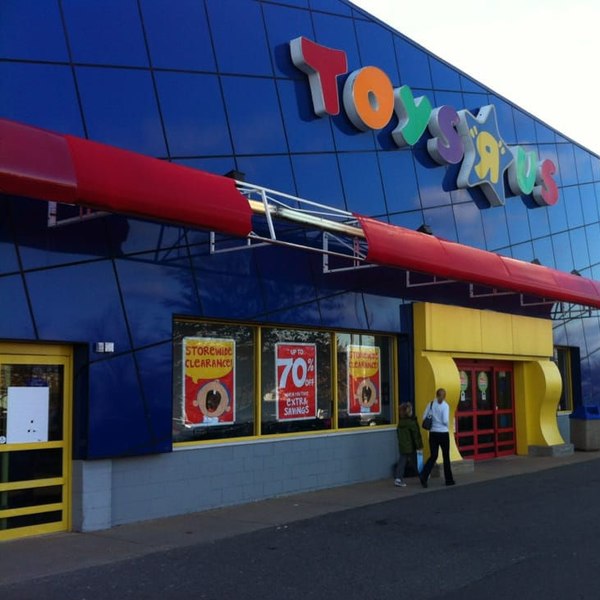 UPDATE 2:
We've received word from sources inside the organization that this is the word starting to go out from a State of the Union call with the CEO.
"Unless a buyer comes forward, we are going into liquidation. All employees are guaranteed 60 days worth of employment, paid at their regular rates, as long as they choose to stay with the company. Some stores may yet be saved as part of the deal for the Canadian branch of the business."
---
UPDATE:
CNBC
is now reporting that Toys R' Us is looking at a plan to keep 200 stores open in the US by combining them with their more healthy Canadian operations.
The CNBC report makes no indication about the possible offer coming from MGA nor is it clear if the two things are connected.
There also seems to be conflicting reports of whether we will hear something official on all this later today or tomorrow. In the end I think we will just have to wait and see what actually happens.
---
Bloomberg
has released a report indicating that a last ditch effort might be organizing to save some remnants of Toys R' Us. This effort to save the toy retailer which reportedly began taking steps to liquidate it's US and UK assets this week is being lead by toy maker MGA Entertainment.
MGA CEO Isaac Larian is apparently trying to rally fellow toymakers to make a bid for the Canadian operations of Toys "R" Us Inc., which is said to be in fairly good condition as well as possibly saving some stores in the US where the retailer currently has around 800 locations. Larian who was quoted as saying "If there is no Toys "R" Us, I don't think there is a toy business," apparently is willing to put his own money into the effort and a bid is said to be made by the group on Thursday, which is when Toys "R" Us has it's hearing in bankruptcy court. It is unknown how much money he and his group have at their disposal for the effort, but they have hired UBS Group AG as an adviser and are working with a New York based real estate developer called Moinian Group on the effort.
We will update this story as events develop.